Please sign my guest book (under "Let's Communicate") and let me know how you feel about this web site. Your feedback can help me make this a better and more informative site. Thanks.
Check out the Hemp Fashion Show here.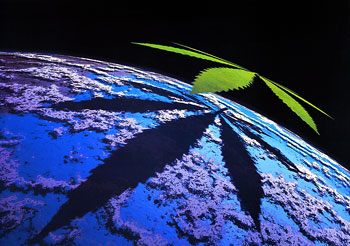 Journey for Justice
I've participated in 4 journeys; OH, WI, FL, and TX. These journeys consist of marijuana patients traveling week long routes toward state capitals while spreading their message the entire way! My message is quite simple: NOT ALL MARIJUANA USERS ARE CRIMINALS. Each patient carries their special message to spread and it's really an awesome thing to be a part of. There is to be a Journey for Justice in my home-state of Texas in September. It takes a great deal of effort and energy to put these journeys together; so if you can contribute in anyway, please let me know or email the webmaster on the link below! The link below is to a page that has information about all 4 journeys. Learn about the patients, look at photos, and so much more!
ARE YOU READY FOR YOUR OWN JOURNEY FOR JUSTICE?